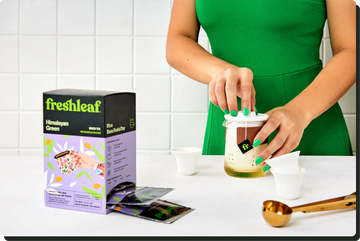 Our Story
Immerse in the Experience
Step into the world of Freshleaf-a place where every cup of tea is an enchanting journey, each sip an intimate celebration. With our thoughtfully curated blends, we're redefining the tea experience, making it more than just a routine, but a personal moment of joy. Our secret ingredient? A sprinkle of love and a dash of magic in every blend. Join us, and let Freshleaf bring a delightful twist to your everyday tea moments.
Savor the moment
Tea-licious Options For Every Mood
Shop product
Most favourites Product
Product Of The Month
Experience the warmth of traditional Kashmiri spices with Freshleaf's Kashmiri Kahwa Tea, our distinguished Product of the Month. Each sip offers a luxurious blend of saffron and cinnamon, enveloping you in a cozy, aromatic embrace; turning chilly mornings into a journey of exotic warmth. Embark on this cultural adventure with every cup.
Craft Your Personal Tea Combo
Personalize your tea combo by selecting your favourite flavours and creating the perfect combination suited to your taste buds.

Testimonial
Don't take our word for it.
Trust our customers
Best in the world
Packaging was perfect and Customer support was also quite good. Thanks FRESHLEAF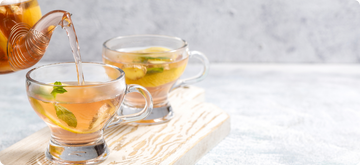 So refreshing and tasty
Best packaging, Amazing Taste and Aroma, on time Delivery. What else can someone expect? Highly recommended.
Perfect Immunity Drink
I bought Turmeric Spiced, i can assure one cannot get or can make such a great Tea. It includes a variety of ingredients. Will Definately try some other flavours as well.